Welcome to the website for Visual Development of Nils Eckhardt.
I offer high quality animatics and professional story art for all kinds of animation projects. I can also support you with storyboarding for advertising or live action movies as well as developing mascots, creatures and characters plus concept art and prop designs.

---
Storyboard for Lieselotte – TV-Series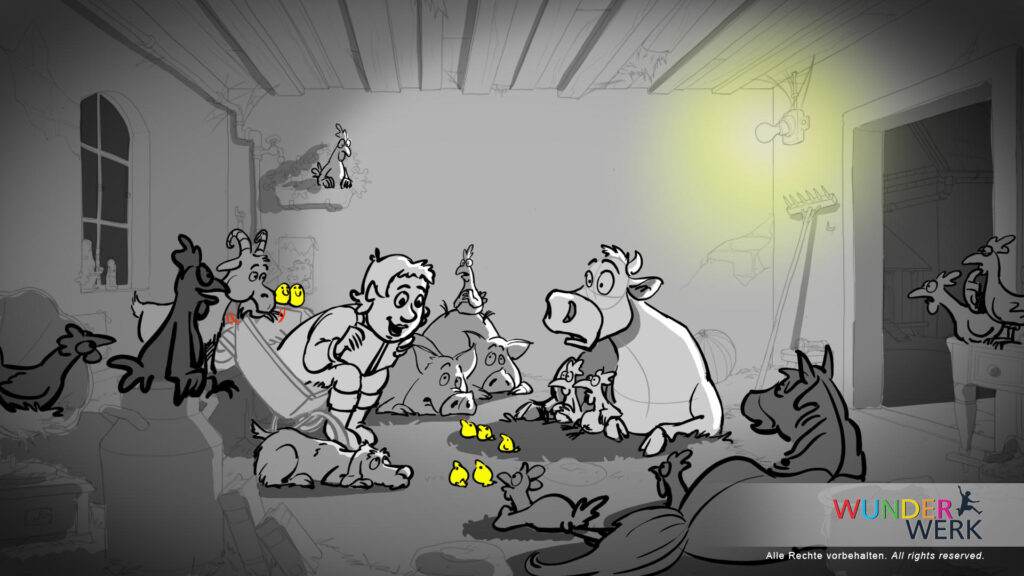 Back in 2018 I did a couple of storyboards for the Lieselotte – TV-Series, produced by WunderWerk, Fabrique d'Images and ZDF.
On Saturday June, 20th the first of "my" episodes will be broadcasted on KiKA. It's called "Lieselotte und die sieben Luftballons" and I'm quite curious if all of my ideas made it into the show.